The Bauchet Champagne house is located in Bisseuil, a small Champagne village in the Marne valley and 10 km from Epernay, the Champagne capital.
We would be delighted to welcome you for a visit and/or a tasting session.
Please, contact us for an appointment at the following number
+33 3 26 58 92 12
, or leave a message.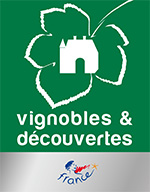 Horaire d'hiver du 1er septembre au 30 juin :
Winter timetable from September 1st to June 30th:
Visit and tasting from monday to friday
from 9 to 11 AM and from 2 to 4 PM.
WEEK-END and public holiday, by appointment.
Summer timetable from July 1st to August 30th:
Visit and tasting from tuesday to saturday
from 10 AM to 6 PM.
Sunday and monday by appointment.